Hockessin Personal Injury Lawyer
A Lawyer Who Fights for You
When a person commits an act of negligence, innocent victims suffer painful life altering injuries. Insurance companies often minimize the injuries victims suffered. Our personal injury attorneys at the Chong Law Firm routinely fight insurance companies on behalf of their injured clients to recover the financial compensation they deserve.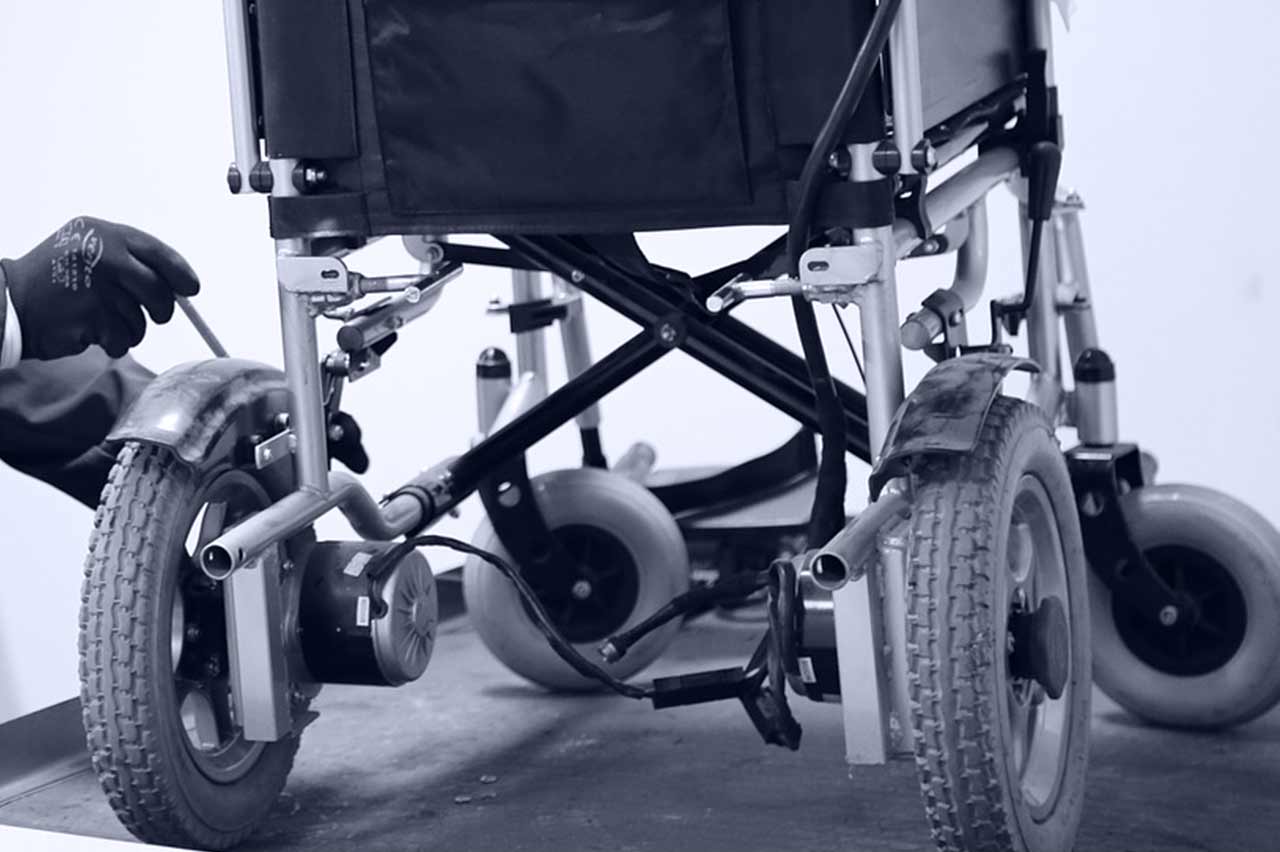 Why Choose the Chong Law Firm?
Jimmy Chong and his distinguished legal team routinely litigate complex personal injury lawsuits throughout Delaware. Additionally, the personal injury attorneys at the Chong Law Firm do not view their clients as simply "clients", rather as people that need compensation to rebuild their lives after their injury. When you retain the personal injury attorneys at the Chong Law Firm, real litigators and true advocates will represent you during your case.
No Fee Until You Win
The Chong Law Firm represents injured victims on contingency fee basis. This means our clients do not have to pay any money for legal fees or expenses throughout the duration of the case. Our lawyers are only paid if they negotiate a favorable settlement or win your case in court.
What Constitutes a Personal Injury Lawsuit?
A personal injury lawsuit is a legal claim asserted by an injured victim against a person that committed a tortious act. Stated more clearly, a personal injury claim requires a victim to prove that the opposing party owed them a legally defined duty of care, and that the opposing party violated or breached their duty of care by committing an act of negligence. Finally, a victim must prove that they suffered an injury because of the opposing party's negligence.
How Our Attorneys Can Help
The personal injury attorneys at the Chong Law Firm can represent you throughout the personal injury claims process. Our attorneys will immediately begin investigating your accident to identify, preserve, and gather evidence necessary to prove your personal injury case. Finally, our attorneys can attempt to negotiate a settlement or represent you at trial.
Damages Available in a Personal Injury Case
Under Delaware law, three types of damages can be claimed in a personal injury case. Any out-of-pocket expenses you incurred such as your medical bills can be claimed as your economic damages while the pain and suffering you endured can be claimed as your non-economic damages. Finally, if the person that caused your injuries acted willfully and maliciously, you can claim punitive damages which are intended to punish and deter.
Common Personal Injury Cases We Handle
There are many ways human negligence can cause innocent victims to suffer injuries. Some attorneys only handle simple accident cases because they are unwilling to invest time and resources necessary to litigate complex legal matters such as truck accidents, premises liability, or medical malpractice. The knowledgeable attorneys at the Chong Law Firm have the ability to litigate a variety of complex personal injury matters.
Car Accidents
Despite the numerous safety features available in automobiles, car accidents still cause victims to suffer brutal injuries. Car accidents are often caused by drivers that fail to observe their surroundings, drive while under the influence of alcohol or drugs, or drive faster than the posted speed limit. Insurance companies often deny valid claims by arguing the victim was responsible for the collision.
Truck Accidents
Commercial trucks transport heavy loads of cargo throughout the United States. Truck accidents are caused by harsh working conditions, poor training and maintenance, and lack of sleep. Innocent motorists often suffer catastrophic injuries because of the mass and kinetic energy associated with collisions involving commercial trucks. A personal injury attorney can thoroughly investigate the facts of your collision and gather critical evidence such as black box data, sleep logs, and accident reconstruction reports in order to build a strong case so that you receive the compensation your injuries deserve.
Motorcycle Accidents
Motorcycle riders have no physical protections against vehicles driven by negligent drivers. Similar to truck accidents, motorcycle accident victims often suffer catastrophic injuries. Motorcycle accident victims require strong legal representation as insurance companies find reasons to shift blame onto the victims in order to avoid compensating them for their injuries.
Slip and Fall Accidents
An owner has a legal duty to maintain their property, and make their property safe for possible visitors. When an owner fails to maintain their property, victims are injured because of slip and fall accidents. Due to the numerous defenses available to owners, slip and fall accidents are legally complex cases to litigate. The seasoned personal injury attorneys at the Chong Law Firm are familiar with defenses and have been able to build strong cases on behalf of their injured clients.
Medical Malpractice
While it is reasonable for people to expect competent treatment from a medical provider, negligent doctors commit medical malpractice on vulnerable patients. Insurance carriers fiercely defend medical malpractice lawsuits. This is because medical malpractice victims often suffered gruesome injuries that require extensive medical treatment.
Catastrophic Injury
While many personal injury victims fully recover from their injuries, others find their lives forever changed. This is because victims that suffer catastrophic injuries can be left with permanent damage. Due to the severity of their injuries, catastrophic injury victims require comprehensive future medical treatment. The attorneys at the Chong Law Firm are skilled at preparing and presenting complex expert witness testimony in order to support claims of future medical treatment.
Determining Negligence in Personal Injury Cases
In order to win your personal injury case, you have to prove the other person committed an act of negligence. Delaware law requires you to prove your claim by a preponderance of the evidence, i.e., 51%. You have a better chance of meeting this burden if you produce additional evidence of the other person's negligence other than your own testimony, such as independent witness testimony, maintenance records, video or photographic evidence, and expert witness testimony.
What is Comparative Negligence?
Comparative negligence is a legal doctrine that functions as limited defense in personal injury cases. Stated more clearly, even if you were partially at fault for the accident, you can still obtain financial compensation as long as your level of negligence is less than 51%. However, your award is reduced based on your level of negligence, e.g., a $20,000 award is reduced to $15,000 if you were found to be 20% negligent.
Personal Injury FAQs
Insurance companies want you to remain ignorant of your rights. This is because they do not want you to know the strength or true value of your case. The attorneys at the Chong Law Firm offer free consultations to help you better understand the value of your case.
How Do I Know if I Have a Case?
If you suffered an injury due to another person's negligence, you may have a potential personal injury case. In some instances, such as a slip and fall, another person's negligence may not be obvious. Accordingly, it is advisable to consult with an experienced attorney as soon as possible following an accident to understand what the next steps may be.
How Much is My Personal Injury Case Worth?
The answer to this question depends on several factors. While there is no way to accurately calculate the value of your case, judges and juries return awards based on economic and non-economic damages. While your economic damages may be easy to calculate, the value of your non-economic damages depends on the severity of your injuries and the pain you suffered.
Contact Our Hockessin Attorneys Today to Get Started
The attorneys at the Chong Law Firm have obtained numerous favorable judgments and settlements on behalf of their clients. Our personal injury results can be seen in the five star reviews written by former clients. Contact us today to begin the process of preparing your case. Our legal team represents clients throughout Delaware, including:
Bear
Claymont
Middletown
New Castle
Odessa
Port Penn
Rockland
Saint Georges
Townsend
Winterthur
Yorklyn