Car Accident Lawyer Wilmington, DE 
Whether you are grieving the loss of a loved one or you need to heal from injuries you've received yourself, you don't need the badgering and confusion wrought by insurance company representatives who do not have your best interests at heart.
Jimmy Chong is a car accident lawyer in Wilmington who is here to help after you've suffered from an auto accident. Whether you've been injured or suffered economic losses as a result of an auto accident, the Chong Law Firm is here for you. 
How a Wilmington Car Accident Lawyer Helps
Car accident lawyer Jimmy Chong helps accident victims put their lives back together. As your auto accident lawyer, Jimmy Chong fights aggressively on your behalf with insurers, employers, bill collectors, medical providers, and other parties who stand to impede your ability to focus on your physical and emotional recovery. 
The Chong Law Firm serves auto accident victims in the Wilmington area, as well as in Philadelphia, Pennsylvania, by focusing on your financial recovery so you will have one less burden to contend with following your car accident.
Why Choose the Chong Law Firm?
Jimmy Chong has dedicated his career to helping people injured through no fault of their own. The Chong Law Firm has helped clients in Wilmington, DE, Lansdale, PA and Philadelphia, PA achieve legal resolution through his knowledge, experience, and adherence to the highest standards of legal excellence and professionalism.
We Care About Our Clients
With the Chong Law Firm, you get small firm attention to your case with big firm experience and knowledge. 
Auto Accident lawyer Jimmy Chong helps accident victims put their lives back together. As your Auto Accident lawyer, Attorney Chong will "do battle," so to speak, with insurers, employers, bill collectors, medical providers, and other parties who stand to impede your ability to focus on your physical and emotional recovery. Jimmy Chong serves injury victims in the Philadelphia area, as well as in Wilmington, Delaware, by focusing on your financial recovery so you will have one less burden to contend with following your accident.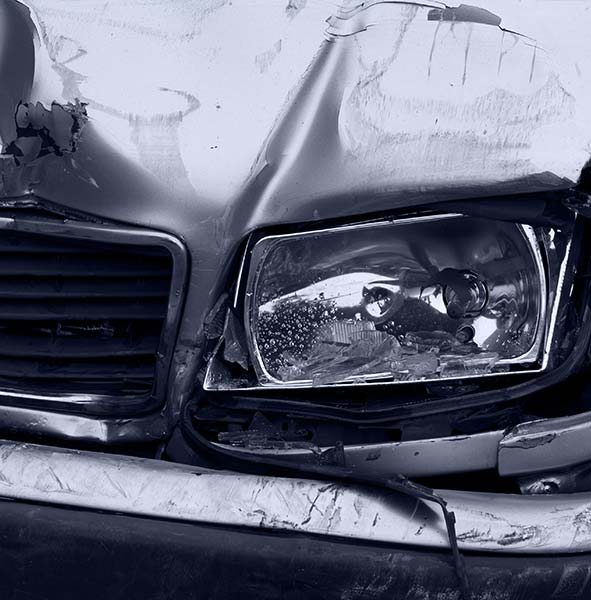 Damages Available After a Wilmington Car Accident 
If you've been injured in a car accident in the Wilmington, DE region, the Chong Law Firm helps you recover the maximum compensation to which you are entitled. 
Economic Damages
If you suffered economic damages as the result of a car accident, we can get those paid for you. Economic damages include:
Medical expenses
Future medical expenses, if you require ongoing treatment, procedures, or medications
Property damage 
Rental car
Lost wages, if you were out of work due to your injury
Loss of future wages, if your car accident injury affects your ability to work
Present expenses such as treatment for your injury, lost wages, and damage to your car are easily calculated. From there, an experienced car accident attorney uses forensic and medical experts to assess your injury's impact on your future and calculate what compensation you need for future medical costs and lost economic opportunities.
Non-Economic Damages
The following non-economic damages may be available to car accident victims:
Physical pain and suffering
Loss of enjoyment of life
Compensation for permanent disability or disfigurement
If you've lost a loved one in a car accident, or your loved one wa injured in a car accident, that affects your life in ways that may be compensable, such as:
Loss of consortium
Loss of guidance/parenting
Loss of economic support
Punitive Damages
If your car accident was someone else's fault and that person was reckless or intentional in their actions, the court may impose punitive damages to punish that person and deter others from that same behavior.
Common Causes of Auto Accidents in Wilmington
We serve car accident injury victims in the Wilmington DE, Philadelphia, PA, and Lansdale PA  areas because, unfortunately, these are highly populated urban areas with both major roadways and narrow and one-way local streets filled with commercial traffic, tourists, and commuters, all who want to get where they are going quickly. 
This scenario is ripe for car accidents, which are commonly caused by:
Inattention
Negligence
Excess speed
Aggressive driving or tailgating
Poor vehicle maintenance or condition
Wet or icy roads
Poor visibility due to weather
Sun glare
Common Injuries in Car Accidents in Wilmington, DE
There are many different types of roads and highways in an urban area such as Wilmington, Philadelphia, or Lansdale, and there are as many different injuries occurring in car accidents as there are various speed limits and road capacities.
The type and severity of car accident injury is determined by several factors, such as whether you were wearing your seatbelt, where you were seated in the vehicle, whether an airbag employed, the speed at impact, where the vehicle hit you, the type and size of your vehicle, the type of vehicle that hit you, and your age and general health at the time of the accident.
Car accidents at lower speeds between similar vehicles often cause soft tissue injuries, sprains and strains, and bruising but may also cause broken bones and head, neck, and back injuries. Car accidents at faster speeds or between vehicles that are different, such as a car/motorcycle accident or a tractor trailer/car accident, may cause debilitating or fatal injuries. 
Regardless of the extent of your injuries, you should call an experienced car accident lawyer to ensure you get what you are entitled to for your injuries and losses.
We'll Fight to Recover Compensation After Your Car Accident
Our Wilmington Delaware car accident lawyers are skilled and experienced negotiation, settlement, and trial lawyers. First, we work with medical and forensic experts to assess the value of your case and what compensation you are entitled to. Then we send our pre-lawsuit demand to the insurance company's claim adjuster and leverage our experience to get you the maximum settlement offer. 
If the insurance company refuses to pay what you deserve, we do not hesitate to take your case to court and force them to pay.  
In addition to car accidents, we can also help with the following:
FAQs about Car Accidents in Wilmington
What is the Statute of Limitations for Car Accidents in Delaware?
A car accident victim has two years from the date of the accident to file their lawsuit. However, the sooner a car accident victim contacts an experienced car accident lawyer, the better chance they will have of accurately assessing the value of their claim and getting the compensation they deserve.
Who Is Responsible For My Car Accident and Injuries?
Delaware is a modified comparative negligence state, meaning you must be 50% or less responsible for causing the accident to recover compensation from the other driver. The percentage of your liability for the car accident can reduce the amount of compensation you get.
Liability is a hotly contested issue in Delaware car accident cases. Be sure to work with an experienced Wilmington car accident attorney to ensure you get the compensation you deserve.
What Happens If the Other Driver Was Uninsured?
Under Delaware law all motorists must be insured. Delaware requires that all drivers have at least $25,000 in bodily injury liability coverage, up to $50,000 per accident, along with $10,000 in liability coverage for property damage.
Regardless of the degree of their fault for causing the car accident, an uninsured driver's license to drive will be suspended for six months and they will face fines of $1500 to $3000 or more for multiple violations. 
Delaware is a no fault state, meaning your insurance company will compensate you for damages caused by someone else in a car accident.
How Much Does it Cost to Hire a Car Accident Lawyer in Wilmington, DE?
Most experienced car accident lawyers offer a free consultation and will take your case on a contingency basis, meaning there is no upfront cost to you and they only get paid if and when you do.
How Much is My Wilmington Car Accident Case Worth? 
Compensation for car accidents in Wilmington varies according to the severity of the accident and the resulting damage to the vehicles involved and injuries to drivers and passengers. Compensation also depends upon the cause of the accident and the relative fault for the accident. You want an experienced car accident lawyer by your side to ensure your damages and relative liability for the accident are accurately calculated.
Contact Our Wilmington Car Accident Attorneys For a Free Consultation
You have enough on your plate with having to recover from your injuries. Let us assess your case and handle the insurance company. You can rest assured that your case is in experienced, caring hands, and that we will work with you to make sure you receive the compensation you deserve. Call us today for your free consultation. In addition to Wilmington, our lawyers provide legal services to the following areas throughout eastern Pennsylvania and Delaware: