Personal Injury Lawyer in Newark, DE
The Chong Law Firm fights for those in Newark who have suffered injuries and gets them the compensation they deserve. You must focus on healing from your accident – let the attorneys at the Chong Law Firm deal with the insurance companies, bill collectors, medical providers, and anyone who tries to divert your focus from your recovery.
Personal injury lawyer Jimmy Chong helps accident victims put their lives back together. As your personal injury lawyer, Attorney Chong will "do battle," so to speak, with insurers, employers, bill collectors, medical providers, and other parties who stand to impede your ability to focus on your physical and emotional recovery. Jimmy Chong serves injury victims in the Philadelphia, PA, Lansdale, PA and Wilmington, DE, by focusing on your financial recovery so you will have one less burden to contend with following your accident.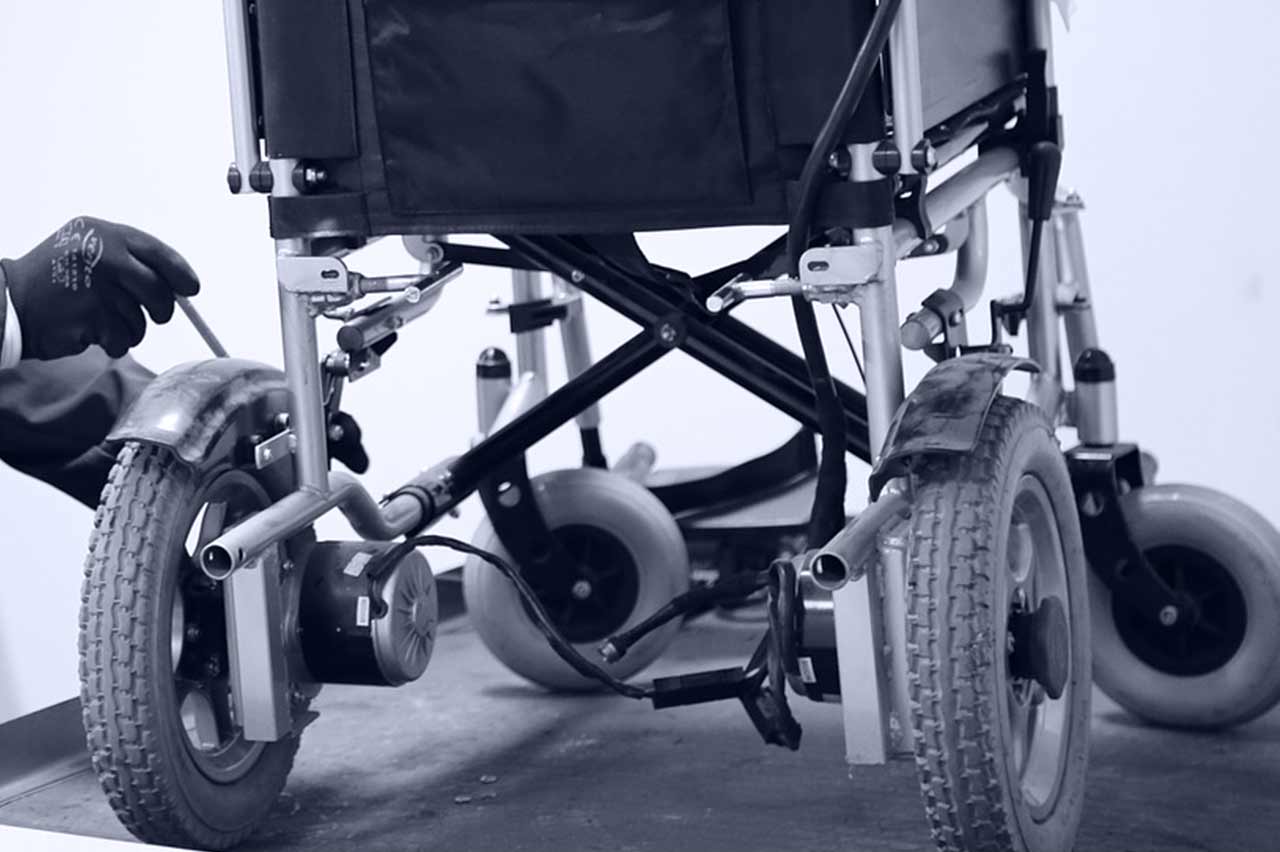 Why Choose the Chong Law Firm?
We Care About Our Clients
Whether you are grieving the loss of a loved one or recovering from an injury that was someone else's fault, we handle all communications and negotiations with the insurance companies for you so that you can rest and heal, knowing that your situation is in the best hands.
No Fee Until You Win
At the Chong Law Firm, we take cases on a contingent basis only. This means there are no out-of-pocket legal expenses for you and we do not get paid unless you do. We only take personal injury cases that we believe in, and we are up front with your expectations about how long your case will take to settle or go to trial and how much you will be compensated.
Our attorneys have helped injury victims maximize their recovery and get their lives back on track in Newark, DE, Philadelphia, PA, Lansdale, PA, and Wilmington, DE. We can fight for you, too.
Types of Claims We Handle
Personal injury claims in Newark vary widely in and can result from accidents such as:
Auto accidents
Truck accidents
Motorcycle accidents
Slip and fall accidents
Accidents resulting in catastrophic injury or wrongful death
Medical Malpractice
Dog Bites
Slip and Fall Accidents
Case Results
Our 100% 5-star client reviews show the care and attention to detail our Newark personal injury attorneys lavish on each client, getting them the best possible outcome while keeping them apprised of developments in their case throughout the process.
Damages Available in a Personal Injury Claim
If you were injured in Newark, DE and it was someone else's fault, you may recover both economic and non-economic damages.
Economic Damages
Economic damages are actual costs incurred because of your accident and may include medical bills, property damage, and lost wages if you had to miss work due to your injury.
Non-Economic Damages
Non-economic damages may include compensation for pain and suffering, emotional distress, permanent disfigurement, loss of consortium if your relationship with your spouse is affected by your injury, or loss of guidance if your ability to parent and advise your children is affected by your injury.
Emotional and mental damage is difficult to measure and assign monetary value. In Delaware, a judge considers several factors in assessing the non-economic damages aware, including but not limited to:
The severity and type of your injury;
Whether your injury has ongoing physical and psychological consequences; 
Your age and whether you had pre-existing conditions;
The work or hobbies you can no longer do because of your injuries. 
Newark, Delaware judges often calculate non-economic damages by multiplying economic damages by a number between one and five based on these criteria.
How a Personal Injury Attorney Can Help 
When the Chong Law Firm takes your case, you can rest assured our Newark personal injury lawyers will:
Treat you with respect, compassion, and kindness
Keep you up to date on all developments in your case
Give your case the time and attention it needs
Return your calls and emails promptly
Thoroughly investigate your accident and collect evidence
Consult with medical and forensic experts if necessary
Vigorously negotiate with defendants' insurance companies for the maximum settlement
Take the defendants to court if the insurance company offers an insufficient settlement
How Negligence is Determined in a Personal Injury Case
When you are injured through someone's negligence and seek fair compensation, you must prove:
Someone owed you a duty of care
That person or entity breached" that duty through act or omission
That breach caused your injuries, and  
You have suffered some loss that is compensable.
Delaware Comparative Negligence 
Personal injury lawsuits in Delaware are governed by "modified comparative negligence" laws. This means that if you were more than 50% responsible for the accident, you may not be able to sue other parties who contributed to causing the accident. This also means you may be able to sue multiple parties if they were each negligent and that negligence caused the accident and contributed to your injuries. In these cases, you may recover compensation from them in a percentage according to their percentage of fault.
Delaware Personal Injury Laws
In Newark, Delaware, you must file a complaint within two years from the date of the accident. If your knowledge of the injury was delayed, the statute of limitations for a personal injury lawsuit in DE is extended to three years.
Our Experienced Personal Injury Attorneys Can Help You
The Newark personal injury lawyers at the Chong Law Firm have the experience to hold defendants responsible in any type of accident or incident resulting in an injury to you.
If you've been injured through no fault of your own, and the responsibility lies with another party due to negligence, recklessness, or carelessness, you and perhaps your family may be entitled to financial compensation for your injuries, losses, and suffering. Let our team help you maximize that compensation. Call the Chong Firm today to discuss your case, free of charge.
FAQs about Personal Injury in Delaware
What Is the Statute of Limitations on Newark Personal Injury Claims?
In DE, you have two years from the date of the accident to file a lawsuit. This is extended to up to three years if knowledge of your injury is delayed.
How Much Does a Personal Injury Lawyer in Newark Charge? 
A personal injury lawyer in Newark DE should charge nothing upfront, and take your case on a contingency basis.
Should I Accept a Personal Injury Settlement Offer From the Insurance Company?
Insurance companies frequently contact accident victims early in the process to offer them a lowball settlement, telling them they can save money by not hiring an attorney. Nothing could be further from the truth. As soon as you hire an attorney the insurance company knows you mean to fight to get the compensation you deserve.
Will I Have to Go to Court for My Personal Injury Lawsuit? 
Many cases settle before trial. However, if the insurance company does not offer an acceptable settlement, your lawyer should sue. In that case you may have to appear in court to testify about the accident, your injuries, and how your injuries affect your life and work.
How Long Does a Personal Injury Case Typically Take? 
Most cases resolve in one to three years. If you must litigate, it could take longer.
Contact the Chong Law Firm Today to Learn More About Your Case
Don't try to deal with your injury alone. We can help you by handling all communications with the insurance company and anyone else who is trying to divert your energy from healing, such as bill collectors or your employer. To schedule your free consultation, call the Chong Law Firm's experienced legal team in Newark today. In addition to Newark, we also serve the following areas in Delaware:
Bear
Claymont
Middletown
New Castle
Odessa
Port Penn
Rockland
Saint Georges
Townsend
Winterthur
Yorklyn