Personal Injury Lawyer Chester PA
A Lawyer Who Fights for You
If you or a loved one recently suffered an injury because of another person's negligence, Jimmy Chong and his dedicated team of personal injury lawyers in Chester, PA are ready to fight to get you the financial compensation you need to rebuild your life. Many personal injury attorneys represent victims with the goal of resolving their cases by obtaining a minimal financial settlement. The experienced attorneys at the Chong Law Firm are not afraid to litigate difficult personal injury cases against insurance companies in order to obtain rightful compensation for their clients.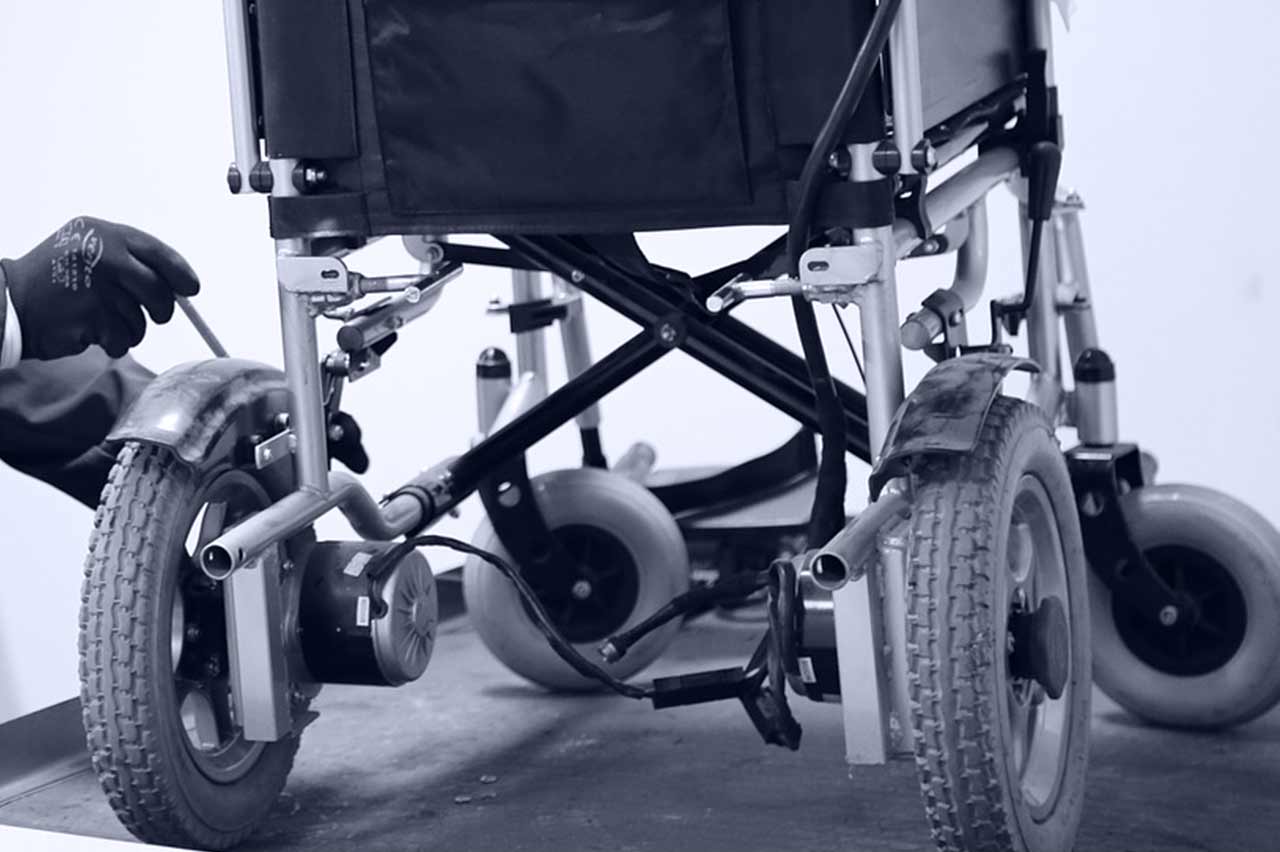 How a Personal Injury Lawyer Can Help
The personal injury process is often complex and confusing. Insurance companies use this to their advantage, and in fact make the process more difficult with the hope that injured victims simply give up. A personal injury lawyer can protect your rights, and investigate the facts of your accident in order to build a strong case and help you recover compensation for your injuries.
No Fee Until You Win
Injured victims often fail to consult an attorney because they mistakenly believe they will be unable to pay legal fees. However, the Chong Law Firm does not charge any up-front fees. Instead, our personal injury attorneys represent injured victims on a contingency fee basis which means we are only paid if your lawsuit settles or if we obtain a judgment in court.
Damages Available in a Personal Injury Case
The term "damages" is another way of describing the losses for which you are seeking financial compensation. You can claim economic damages for expenses such as past and future medical bills and lost wages, and non-economic damages for the pain and suffering you experienced. You can also claim punitive damages which are meant to punish the opposing party if they acted willfully and maliciously.
Common Personal Injury Cases We Handle
Despite advancements in law and technology, negligence remains a constant problem. As a result, accidents still cause innocent victims to suffer terrible injuries. The Chong Law Firm represents victims in Chester that have suffered injuries due to another's negligence.
Car Accidents
Automobile collisions occur with alarming frequency in Chester, and throughout the Philadelphia metropolitan area. Victims of car accidents suffer a variety of injuries which can often require expensive medical treatment. Insurance companies often refuse to do the right thing and deny valid car accident claims. Insurance companies deny valid claims in order to earn more profit, and because they know many injured victims fail to consult an attorney and simply give up.
The attorneys at The Chong Law Firm can give you an honest assessment of the strength of your case. Our experienced car accident attorneys know how to investigate the facts of a car accident in order to collect crucial evidence of the other driver's negligence. Finally, our attorneys know how to obtain favorable results by using their negotiation and litigation skills.
Truck Accidents
The commercial trucking industry is heavily regulated by the State and Federal Government. Despite these regulations, truck accidents occur for a variety of reasons such as driver fatigue, improper maintenance, and drug use. Victims often suffer life-threatening injuries due to the size and weight of commercial trucks.
Motorcycle Accidents
Unlike automobile drivers, motorcycle riders have no physical protections from other vehicles. Like automobile collisions, motorcycle accidents are often caused by automobile drivers that fail to pay full time and attention to their surroundings, use their cellular phones while driving, or disobey the rules of the road by speeding or driving in a reckless manner. Due to their exposed nature, motorcycle riders are at high risk of suffering fatal injuries.
Slip and Fall Accidents
Due to popular culture, slip and fall accidents are viewed as trivial legal claims. The reality is quite different as slip and falls accidents can result in victims suffering debilitating injuries. Additionally, slip and fall accidents are among some of the toughest legal claims to litigate which is why experienced legal representation is essential.
Wrongful Death
Losing a close family member is arguably the most painful experience a person can endure. Nothing can replace the loss of a loved one. Thankfully, Pennsylvania's Wrongful Death Act allows a victim's family members to obtain financial compensation by holding the negligent party accountable for their actions.
Medical Malpractice
Despite their extensive education and training, doctors still commit acts of negligence which cause their patients to suffer terrible injuries. Victims of medical malpractice need considerable follow up medical care in order to recover from their injuries. Medical Malpractice insurance carriers spare no expense defending negligent doctors which is why injured victims need equally aggressive legal presentation.
Catastrophic Injury
Some accidents cause victims to suffer catastrophic injuries which can leave them with permanent disabilities. Catastrophic injury victims, and their families, are often left in deep debt due to the cost of their past and future medical expenses. Victims that suffered life altering injuries need experienced legal representation in order to increase the likelihood of obtaining the financial compensation they need to rebuild their lives.
Determining Negligence in Personal Injury Cases
Determining negligence requires you to prove the opposing party owed you a duty of care, and that they breached, or violated, their duty. Depending on the facts of your personal injury case, a considerable amount of time and effort may be required to investigate and gather crucial evidence. This is because you must prove all the elements of your lawsuit, including your injuries, by a preponderance of the evidence, i.e., 51%.
What is Comparative Negligence?
Pursuant to §7102, comparative negligence is limited legal defense available under Pennsylvania law. Simply stated, you can be partially at fault for your accident and still obtain a financial award as long as your level of negligence does not exceed 50%. However, your level of fault reduces your financial award, e.g., a finding that were 10% at fault reduces your $10,000 award to $9,000.
Personal Injury FAQs
How Do I Know If I Have a Personal Injury Case?
There are generally two requirements for a personal injury case. (1) You must be able prove the other person committed an act of negligence. (2) You must also be able to prove that the other person's negligence caused you to suffer an injury.
How Much is My Personal Injury Case Worth?
There is no scientific method that can accurately quantify the value of your personal injury case. This is because the value of your case depends on your economic damages, i.e., your medical expenses, and non-economic damages, i.e., your pain and suffering. While your economic damages are relatively easy to quantify, your non-economic damages are based on the severity of your injuries and the length of your medical treatment.
How Much Does it Cost to Hire a Chester Personal Injury Lawyer?
Nothing. The personal injury attorneys at the Chong Law Firm represent injured victims on a contingency fee basis. This means our attorneys are only paid if your case settles or if we win at trial.
Call Us Today to Find Out More About Your Case
Insurance companies do not want you to speak with an attorney because they do not want you to know the true value of your case. The award-winning personal injury attorneys at the Chong Law Firm are ready to fight for you. Contact us today to learn more about your case.