Car Accident Lawyer in Newark, DE
If you or a family member recently suffered an injury due to a negligent driver, you need aggressive legal representation to obtain financial compensation for your injuries. The other driver's insurance company does not care about properly compensating for any injuries sustained from your accident or your pain and suffering. Jimmy Chong and the Newark car accident lawyers will fight to protect your legal rights and get you the financial compensation you need to recover from your injuries and rebuild your life.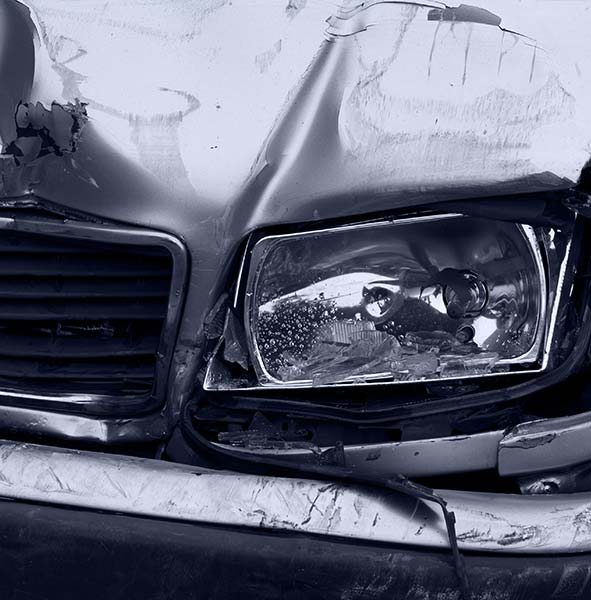 Our Lawyers Have Recovered Millions In Car Accident Claims
The attorneys at the Chong Law Firm are dedicated to obtaining the best possible results for car accident victims in Newark, DE. Our car accident attorneys fight tirelessly to ensure our clients are justly compensated for the injuries they suffered. Our dedication to your well-being has allowed us to recover millions of dollars on behalf of our clients who suffered painful injuries in car accidents.
Why Work With The Chong Law Firm?
Jimmy Chong is an award-winning attorney with numerous five-star reviews on Google and AVVO written by former clients. Jimmy Chong built the Chong Law Firm with the goal of helping injured car accident victims throughout Pennsylvania and Delaware. The experienced legal team at the Chong Law Firm always puts the needs of their clients first.
We Care About Our Clients
Many attorneys are unwilling to litigate difficult car accident cases. No matter the situation, the attorneys at the Chong Law Firm are not afraid to fight to recover just compensation for their clients because we care about them and their  future.
Our Attorneys Always Listen
A common issue people voice about attorneys is that attorneys fail to communicate with their clients. Similarly, the injured victims often feel  as if attorneys do not understand how a car accident and the resulting injuries are affecting their lives. The lawyers at the Chong Law Firm make it a priority to always communicate and listen to their clients so that they can work together to build a strong case.
No Fee Until You Win
The attorneys at the Chong Law Firm represent car accident victims on a contingency fee basis. This means our car accident lawyers receive their legal fees from a client's settlement agreement or trial award. Stated simply, our attorneys do not get paid until you do.
How A Lawyer Can Help
Jimmy Chong and his legal team can investigate the facts surrounding your car accident claim. Our car accident attorneys can identify and gather valuable evidence such as police reports and witness statements. Finally, our lawyers can use their negotiation and litigation skills to obtain fair and just compensation for any injuries in a car accident.
What to Do After a Car Accident
Following a car accident, you should immediately obtain medical treatment either at a hospital, urgent care facility or with your primary care provider. If you are able to safely do so, you should gather the names and contact information of potential witnesses. Finally, you should contact the police and document the scene of the collision by photographing the vehicles.
Damages You Can Claim In A Car Accident
You can claim economic and non-economic damages in a personal injury case in Delaware. Economic damages are the financial losses you suffered and include your medical bills, lost wages, and property damage. Non-economic damages are based on the pain and suffering you endured because of your injuries, along with the emotional distress you suffered, and any physical disfigurement caused by the collision.
What Are the Common Causes of Car Accidents?
Automobile collisions occur for a variety of reasons. According to a 2021 report by the Delaware State Police, the top five quantifiable reasons automobile collisions resulting in personal injuries occurred are:
Distracted driving
Failing to yield the right of way
Following too closely
Driving carelessly / recklessly
Driving under the influence
Another underlying cause of automobile collisions demonstrated by these reasons is negligence.
What Are the Common Types of Car Accidents?
There are many ways car accidents can occur. Common types of car accidents include:
Rear end collisions
T-bone collisions
Sideswipe collisions
Head on collisions
Depending on the speed and size of the vehicles involved in the collision, a car accident victim can suffer a variety of injuries.
How Do You Prove Fault After a Car Accident?
To prove fault in a car accident case, you must prove the other driver committed an act of negligence that caused the collision. You must prove the other driver's negligence by a preponderance of the evidence, or 51 percent. You can prove the other driver's negligence by presenting evidence such as photographs, eyewitness testimony, or testimony by an accident reconstruction expert witness.
FAQs About Newark Car Accidents
How Much is My Car Accident Claim Worth?
The value of your car accident claim depends primarily on your economic damages, such as your medical bills and any lost wages. Typically, economic damages are used to gauge the severity of your injuries and the resulting pain and suffering you endured following an accident, i.e., your non-economic damages. Finally, under Delaware's comparative negligence statute, the value of your claim may be reduced if you were partially at fault.
How Much Does a Newark Car Accident Attorney Charge?
The Newark car accident lawyers at the Chong Law Firm do not charge any up-front fees. Our attorneys represent car accident victims on a contingency fee basis. Meaning we do not get paid unless you do.
What Happens If A Driver Who Hit Me Is Uninsured?
Delaware requires all automobile drivers to purchase automobile insurance with minimal limits of $25,000 per person and $50,000 per claim. Delaware also requires insurance companies to offer uninsured/underinsured motorist coverage but does not require drivers to purchase this coverage. If you were struck by a driver that lacked insurance, you will have to make an uninsured motorist claim against your insurance policy (assuming you elected to purchase uninsured motorist coverage).
Will I have to Go to Court for My Car Accident?
Whether or not you have to go to court depends on a variety of factors. If the other driver's insurance company accepts fault, this substantially reduces the likelihood that your case will have to go to trial. Similarly, if the other driver's insurance carrier refuses to offer enough money to properly compensate you for your injuries, this will increase the odds that you will have to go to court.
How Long Does a Car Accident Case Usually Take?
There is no easy way to estimate the exact amount of time required to resolve a car accident case. However, car accidents that cause serious injuries or deaths generally take longer to resolve as opposed to car accidents that cause less serious injuries. Additionally, if a case cannot be settled, the litigation process will cause additional delays due to the amount of pre-trial discovery and preparation that must be performed by both sides.
Speak With A Newark Car Accident Attorney For More Information On Your Case
If you suffered an injury in a car accident, the other driver's insurance carrier is hoping that you make the mistake of failing to speak with a car accident lawyer. Our knowledgeable car accident attorneys in Newark will provide you with a free consultation and advise you of your legal rights. To learn more about your case, contact us today!